Paws4ever had been using an old minivan to rescue animals from county shelters and take our pets to the vet. It was too small to take many pets at once, had a rusted roof, and loose cables. The air conditioner barely worked, so in the hot summer months, it was uncomfortable for transporting animals. A pet's rescue day or a trip to the vet, while life-saving, can also be a stressful and we want to make them feel as comfortable as possible. The van also broke down several times, stranding staff and volunteers on the side of the road while on their way to pick up animals.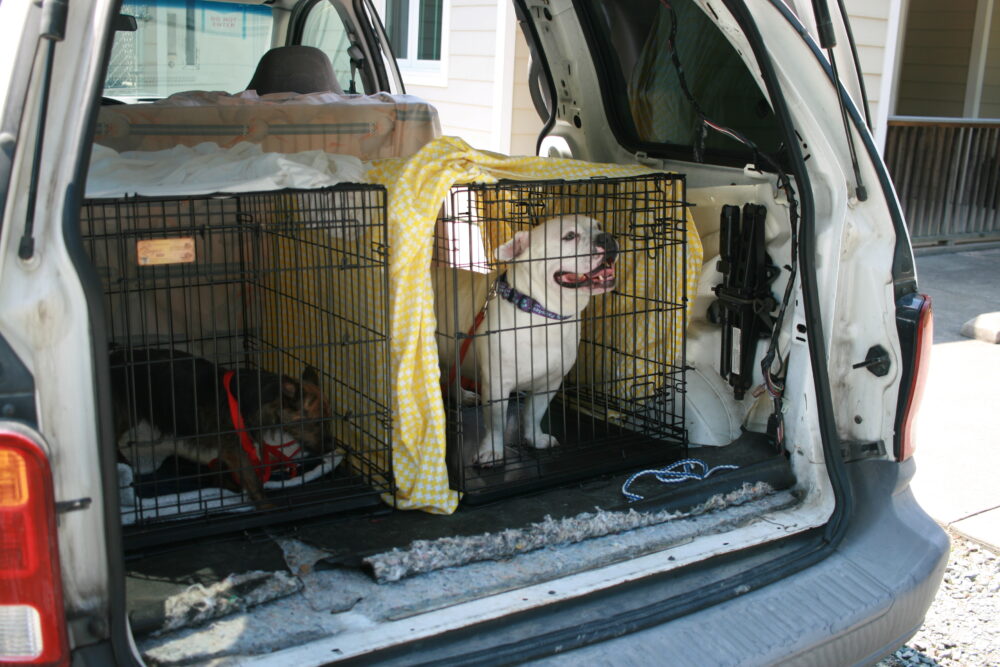 We knew that a new would be expensive, but we needed one to continue saving animals. So we turned to our amazing community of supporters, and they made it happen! Last summer, our community donated $60,000 during our summer fundraising campaign to help us purchase a new van and support our continued work.
We are so happy to share that we now have the new van, with Paws4ever's logo and animals proudly displayed on the sides!  We drive the van to local county shelters and reduce overcrowding by rescuing pets and bringing them to our Adoption Center, where they'll have quality care and 1-on-1 attention for as long as it takes to find their homes. We also use the van to get our rescued pets to the vet where they are spayed or neutered and recieve care for medical conditions to keep them healthy and feeling good! The van also goes to events where adoptable pets can be seen in the communtity.
To celebrate the new van and to thank everyone who made it possible, the Greater Chapel Hill Chamber of Commerce is hosting a ribbon cutting at Paws4ever on Friday, March 3rd, 2-3pm.