Brian Gibbs
Dog Training Instructor
Brian loves to be a part of that moment when dogs and their owners start to understand one another and communicate through fun, positive training. Brian started working with animals as a volunteer in 2018 after the loss of his own beloved dog, Sonny. When Brian isn't training dogs or working in his other job at Duke University Medical Center in the Radiation Safety Office, he enjoys hiking at parks around the Triangle, collecting comic books, and doing puzzles.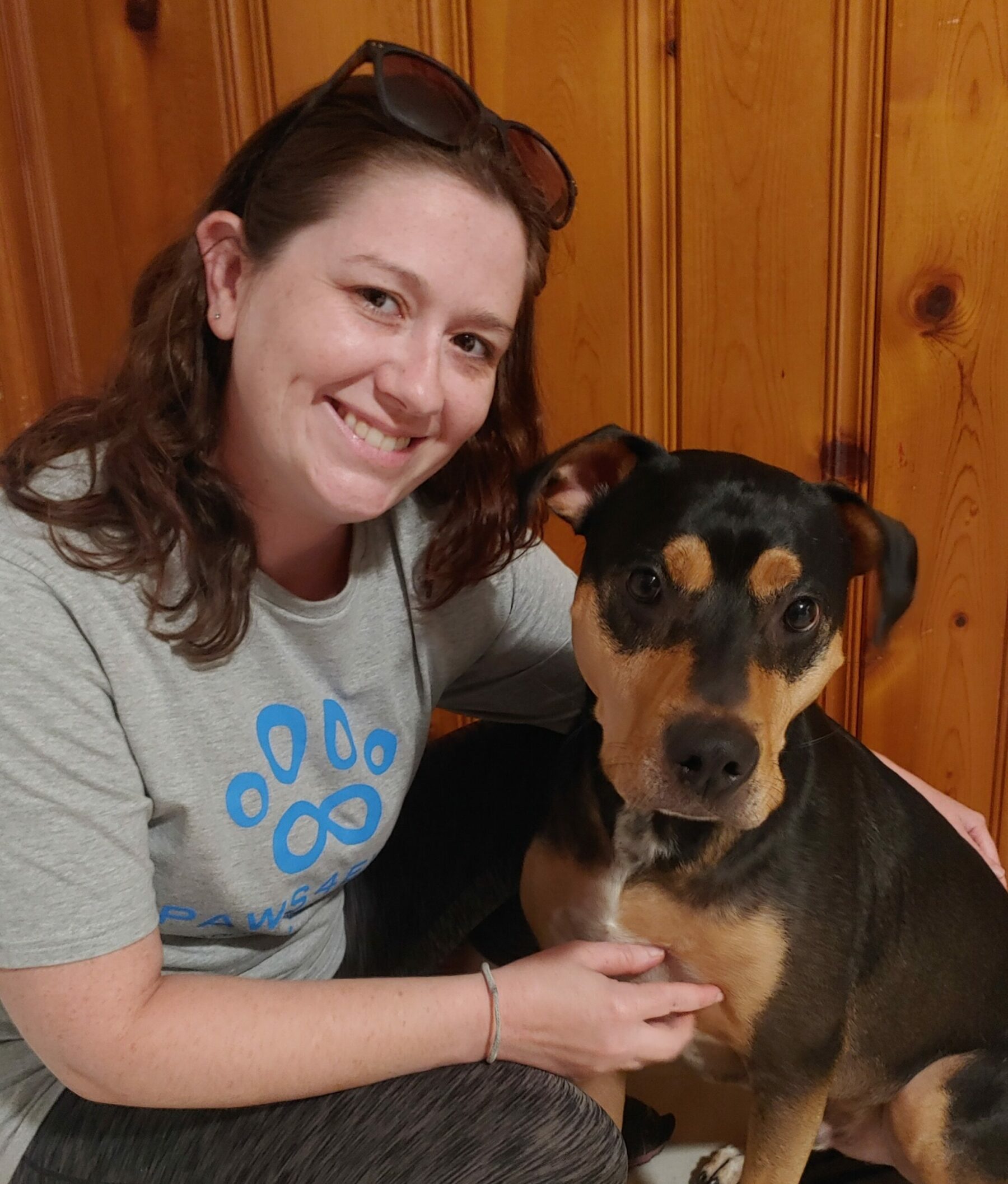 Heather Daniel
Dog Training Instructor
Heather loves to see partnerships between dogs and people strengthen. She especially enjoys witnessing the joy and pride of that moment when a dog starts to understand what their human is asking them to do. When Heather isn't at work, she enjoys doing crafts like macramé and plasma cutting, watching horror movies, hosting theme parties with her husband, and traveling. She stays connected to her Scottish roots and attends the Grandfather Mountain Highland Games every year. Heather has a dog named Hornsby, 2 hens, and a rooster!
Read more about Heather's Dog Training experience.
Terri Shue
ReSale Store Manager
terri@paws4ever.org
919.241.8438 ext. 107
Terri has a background in animal care, and she started out at Paws4ever as an Animal Care Tech. She loves knowing that she works for an organization that has such a deep passion for animals' well-being. In her free time, she enjoys hanging out with her family and her dogs. She has two beagles, Jake and Piper. Jake loves coming with her to the ReSale Store, and he has his own set of fans. When customers come in, the first thing they say is "Hey Jake!"
Katie Stember (President)
Associate Director, Life Science Economic Development, North Carolina Biotechnology Center
Katie Stember Photography
Kendall H. Page (Vice President)
Attorney at Law
Rob Johnson (Treasurer)
Home Mortgage Consultant, Union Home Mortgage
Carla Julian (Secretary)
Public Health Nursing Director, Orange County Health Department
Jaye J. Kreller (Assistant Secretary & Member at Large)
Real Estate Broker, Inhabit Real Estate
Jill Grant
Contracted Clinical/Forensic Psychologist
Retired, Federal Bureau of Prisons
Sally
Schatz
Director of Development, Duke Health (Retired)
Sue Sopa
Senior Executive Director for Engagement, Duke Health Alumni and Development
Valarie Zeithaml
Professor, UNC Kenan-Flagler Business School (Retired)
Eleanor Armstrong
Agency Director of Armstrong Homecare
Irene Faust
Retired Physician