Loyal Companions:
Join our community of monthly donors! 
Become a Loyal Companion by giving a monthly donation!
Giving an automated monthly donation of any amount provides consistent support that allows us to care for the animals in our Adoption Center and continue rescuing pets with confidence, knowing that your support will be there the same time next month.
Click Donate to Become a Loyal Companion!
The Power of Your Loyal Support:
Your monthly gift could…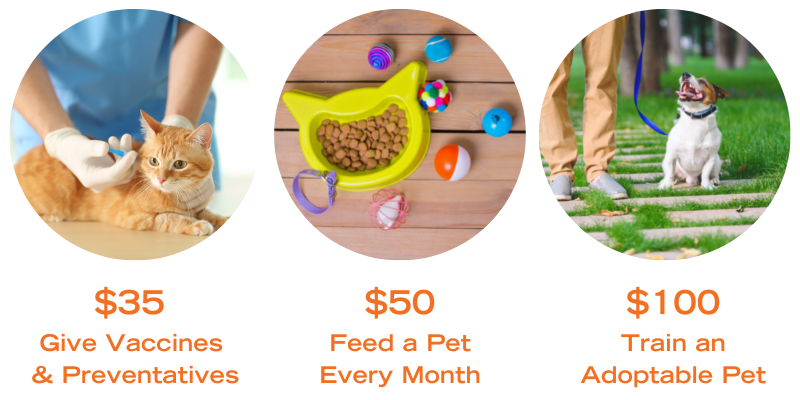 Your gift of any amount will help save animals, improve their lives, and help find them homes!
The Perks!
Loyal Companions who give any amount monthly will receive:
Paws4ever Loyal Companions car magnet
10% off coupon for Paws4ever's online merch store
Handwritten thank-you note
Exclusive behind-the-scenes updates monthly, showing the results of your support!
Contact support@paws4ever.org if you have questions about automated monthly donations.