Paws4ever offers private dog training lessons in our Learning Center. The 60-minute Private Consultation is a wonderful way to work on more complex issues or issues that are not suited to a group class. The Private Consultation can also be a stepping stone for dogs who are not quite ready to be in a group class.
Each private lesson is individually scheduled at your convenience during our available hours.
Please email us at train@paws4ever.org if you have any questions or need assistance in selecting your most appropriate option. We want you and your dog to succeed, and we're ready to help you and your dog make good progress!
COVID-19 NOTICE
Masks are now optional indoors. Social distancing and frequent hand washing are encouraged.
*We ask that you do not visit if you have any illness symptoms, including fever, cough, or shortness of breath, or know that you have been exposed recently to someone who is ill*
If you are at a high risk, know that you have potentially been exposed to the virus, or prefer to stay away, we can still help you and your dog! Book a virtual consultation by phone or video.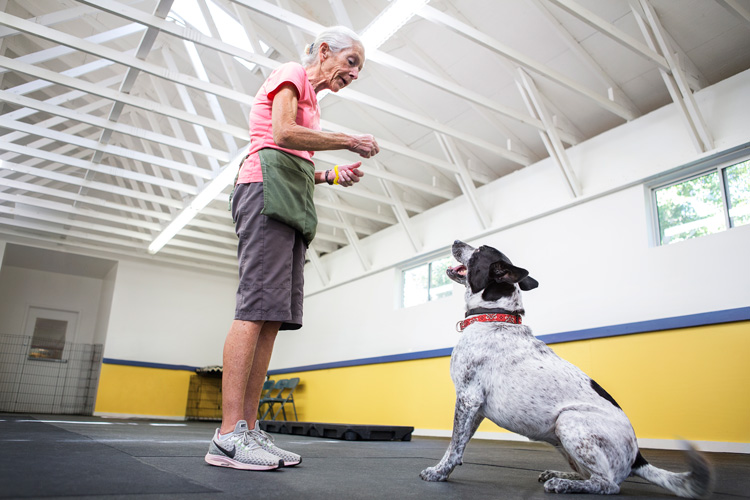 Why might a Private Consultation be the best fit for you and your dog?
Private Consultations are a good choice for dogs exhibiting concerning behavior such as nipping, guarding, growling, frequently hiding fearfully, lunging while on the leash or at the fence, excessive barking, mouthiness, jumping, or roughness. We offer additional attention and guidance to assist you and your dog to help you understand and move toward resolving these behaviors. Situations beyond the scope of Paws4ever services will be referred to professionally recognized and credentialed resources for more intensive assistance as needed.
Private Consultations are also a good choice for dogs who are over-stimulated or overly fearful in a group class setting. We can help your dog learn to handle the presence of other dogs so that they can join a class environment.
Private Consultations can also be a good choice for people who prefer a one-on-one learning experience for any reason!
Each private lesson is individually scheduled at your convenience during our available hours.
Tuition: $100 per 60-minute Private Consultation session
To book a Private Consultation, email train@paws4ever.org.