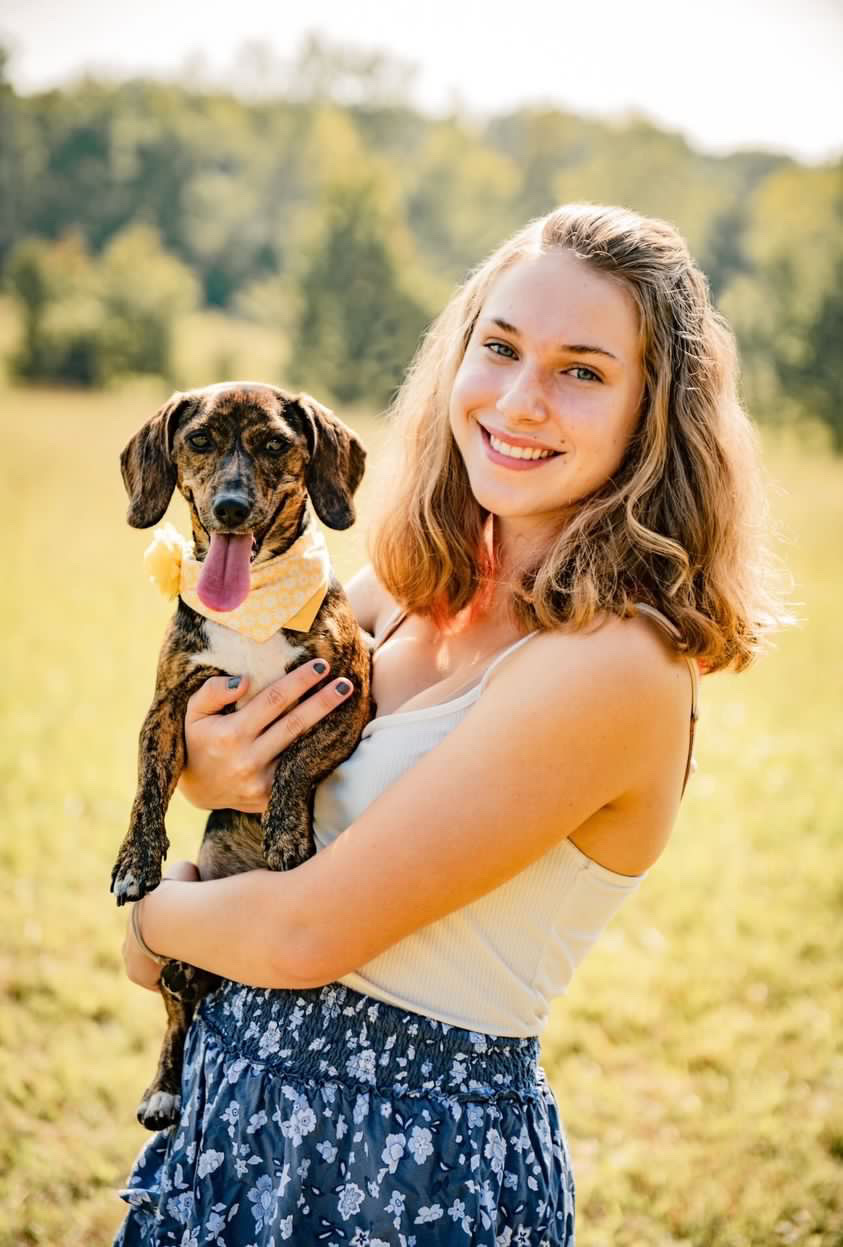 Zoey
I adopted Zoey (then called Little Anne) in July 2021. She is a love bug! She is so pampered now. She sleeps under the covers every night, goes on family trips, and has many neighborhood "boyfriends." She is the sweetest, most spoiled litte dog ever. She loves to wear coats, sweaters, and rain-jackets. I couldn't thank you guys enough for making the adoption process so easy!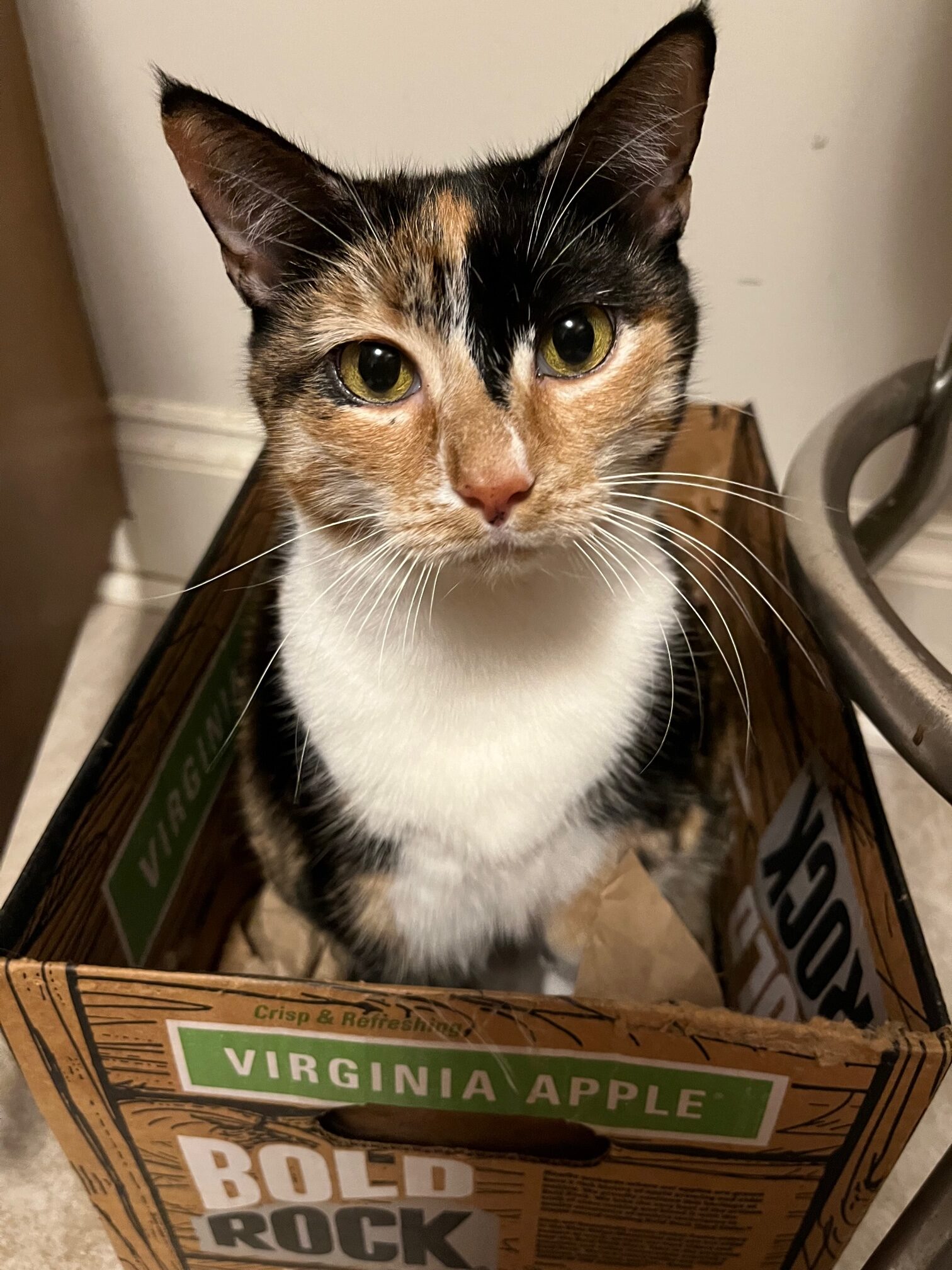 Lucy
You folks are awesome. Some nine Decembers ago, I, with a degree of trepidation, visited all of you to adopt a kitten for my other half. In absolute bewilderment, I entered the kitten room and wondered how does one choose among all presented.  As I placed hands on knees, a little calico ventured out of the squirming ball of fur before me and jumped into my arms. I took her home. Miss Lucy is now 9 and we love her as dearly as life itself. Thank you for her. Thank you for all you do…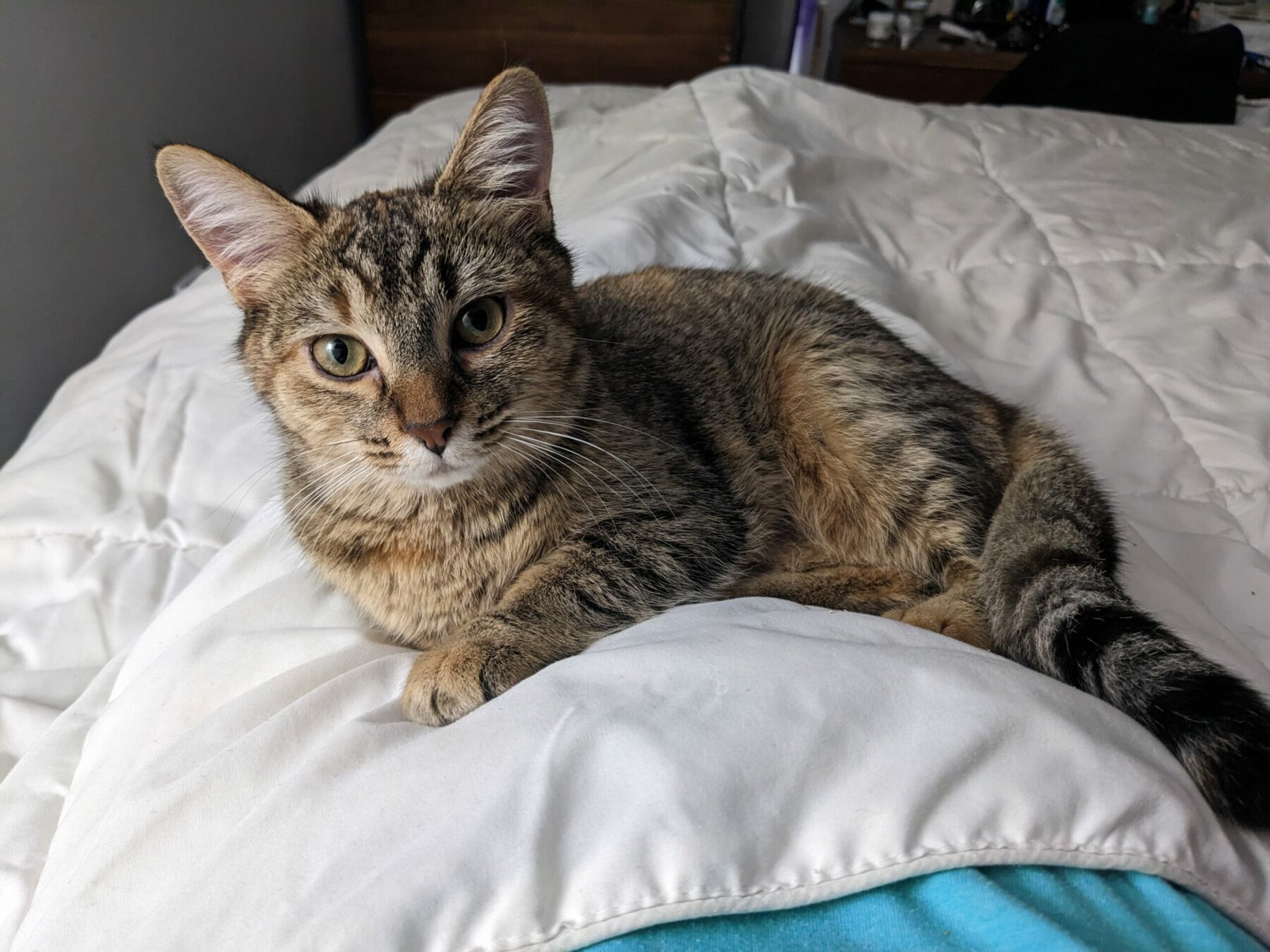 Fruitcake
We couldn't be happier to have Fruitcake in our lives.  We've been calling her Princess Fruitcake because she has made our apartment into her home. 
Bucky
Bucky (formerly named Bingo) has been with us for a little over three months. We celebrated his first birthday on October 23 and we got him a dinosaur toy!  Bucky enjoys playing with my mom's dog and has also been to doggie daycare a couple of times. He enjoyed his first beach trip. He dressed up as a lion for Halloween!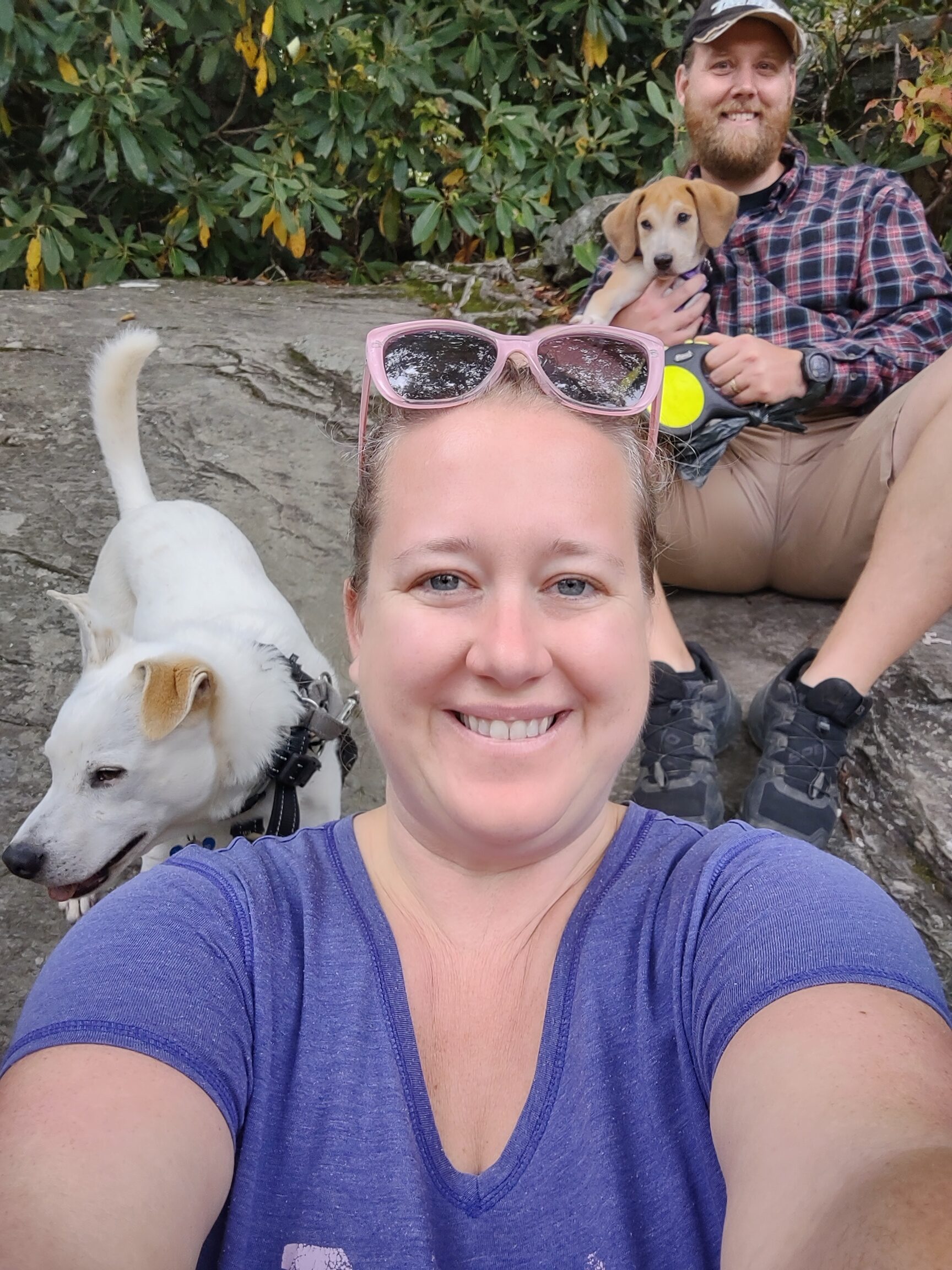 Raya
Raya is amazing!  She LOVES her older doggie brother. She knows how to sit, shake, focus, and lie down. Already been on her first camping trip and she's grown SO much. She's already 23 lbs! She's fitting in nicely. Such a sweet baby girl. 
Gena
We adopted Gena in 2012,  after our sweet old chocolate lab had to be put down. Gena reminded us of her but more importantly we wanted our young daughters to grow up with the love and fun that a dog brings to the house. Gena has been the absolute perfect dog! Paws4ever started her off with such great training and manners! She has been the dog that we can take anywhere with us as she is always polite around other dogs and people and always up for an adventure. Until she turned 6, she would be my 5 mile a day running buddy and happily joined me regularly on 10 mile weekend runs. She has retired her running legs at age 9 but still loves her walks and hikes – the longer the better. She has enjoyed having a younger 'sister' pup in the house over the past two years and done a good job teaching her proper dog manners. She is the favorite dog in the neighborhood and loves attention from other children while sunning herself on the front lawn. We couldn't have asked or hoped for a better dog and are so thankful to Paws4ever for bringing her into our lives!
Oliver
We adore Oliver! He's a playful, energetic puppy who loves walks, hikes, playing with his doggie friends, food puzzles, stealing socks/shoes/face masks, finding pine cones, and snuggling with us. We adopted him about two months ago and he's settled in comfortably to his new home. The Paws4ever training resources and a lot of treats have helped turn Oliver into an excellent leash walker who can handle some distractions. He's also very sweet and gets so excited to see us. His favorite activities are playing tag with his bestie, Lily, playing chase around the kitchen island.
Wookie
Wookie has been a happy addition to our family since we adopted him from P4E in 2016. He loves going for hikes in new places, soaking up the sun on our porch, destroying rubber toys, and chasing basketballs. While his favorite foods are hot dogs and roasted chicken, he is also obsessed with baby carrots and clementines as healthier alternatives. We love Wookie very much and are forever grateful to P4E for bringing us together. People always compliment us on how well behaved Wookie is, but he was already so good when he came to use from Paws. Thank you for all that you do for so many cats and dog, and especially for Wookie.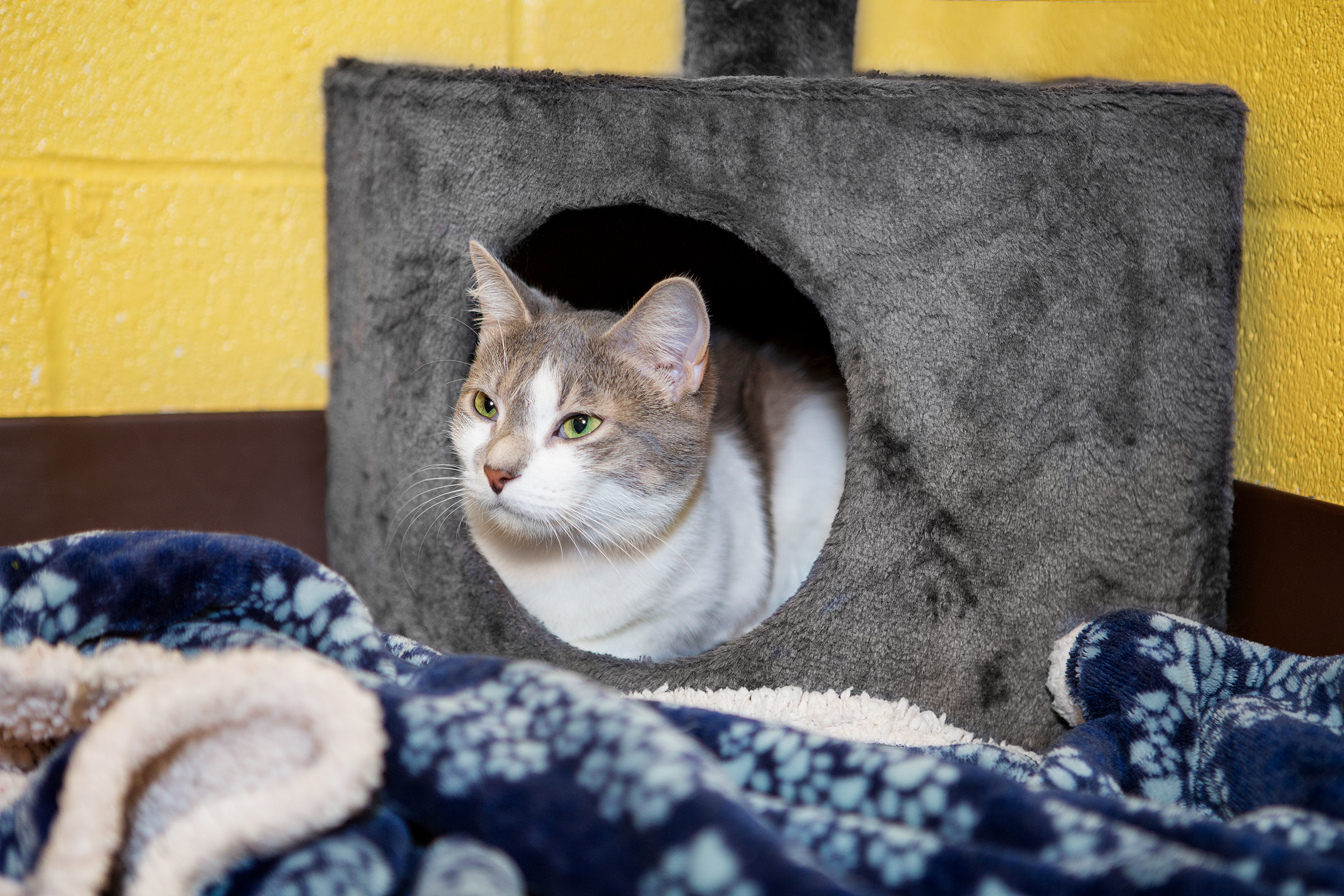 Poinsettia
I met Lily (Poinsettia) when I started volunteering as a Feline Friend late in 2019. Lily had been at the shelter for a bit over a year. She was having a tough time getting adopted because she was shy. Our family adopted Lily in January of 2020 and she joined my husband and I and our four cats. She soon became an integral part of the family. She loves to play with her older brother, Gabe, and her humans. She is a sweetie! I would definitely say it is good to give a shy shelter animal a chance – they may very well come out of their shell at your home!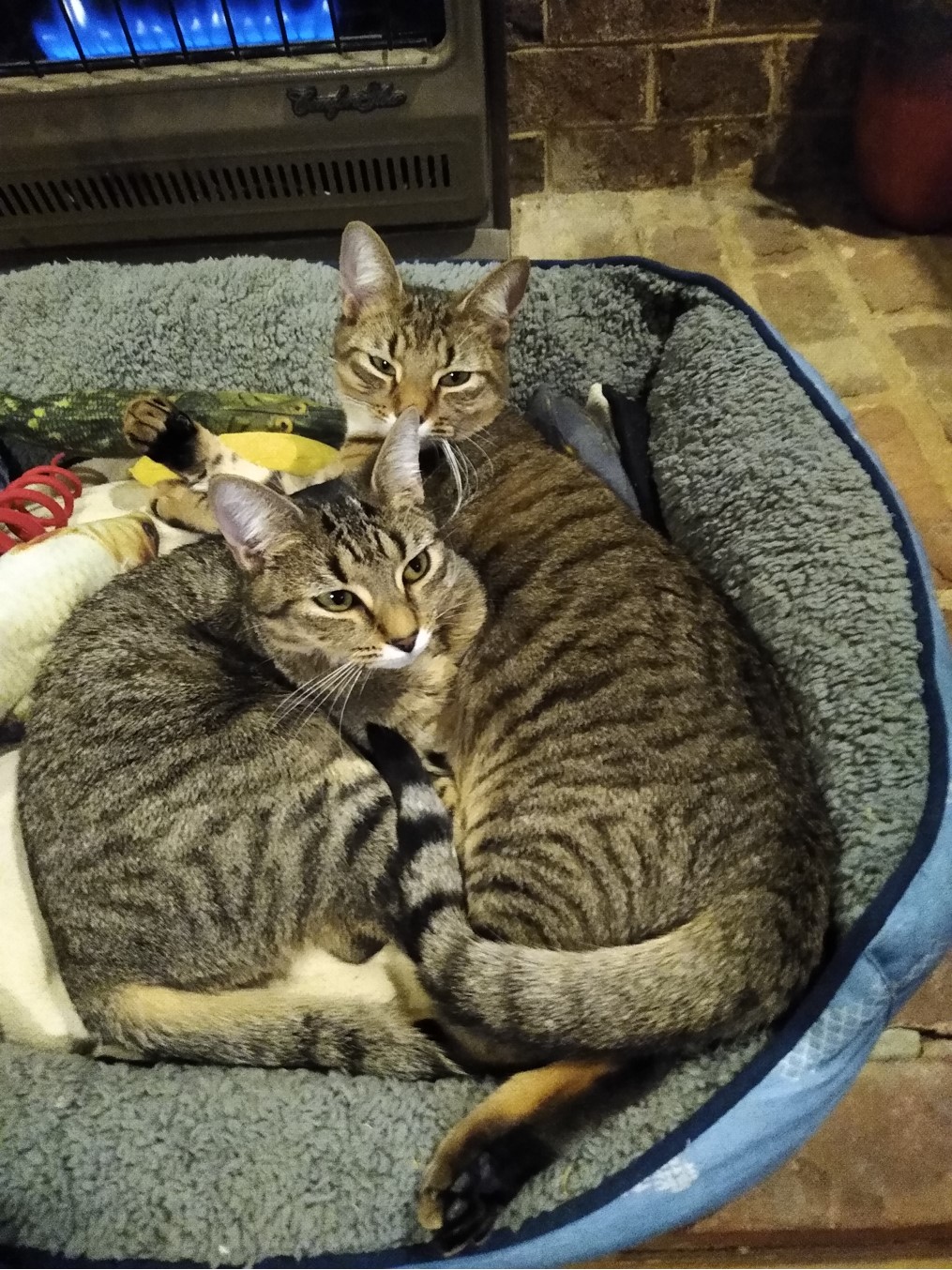 Rolo and Willa
Last summer, we rescued Yoohoo and Juice as kittens, along with their mother, Capri, and their siblings. Yoohoo and Juice were adopted together. Their new names are Rolo and Willa. Their family loves them so much and they report that the two are still inseparable!
Kobe
We adopted Kobe (the Paws4ever artist formerly known as "Peter") nearly two months ago. Our lovely chihuahua-yorkie mix is a beautiful blessing that brings loads of joy and tons of love every waking moment. He quickly burrowed his way deep into our hearts—and he's there to stay. Kobe is by far the most loving, affectionate, cuddle-bug we have ever had the wonderful blessing of loving.  Paws4ever provides exceptional care and genuine love for each and every "resident" guest. A huge shout out to all the staff and volunteers at Paws. Y'all rock. Thank you for everything.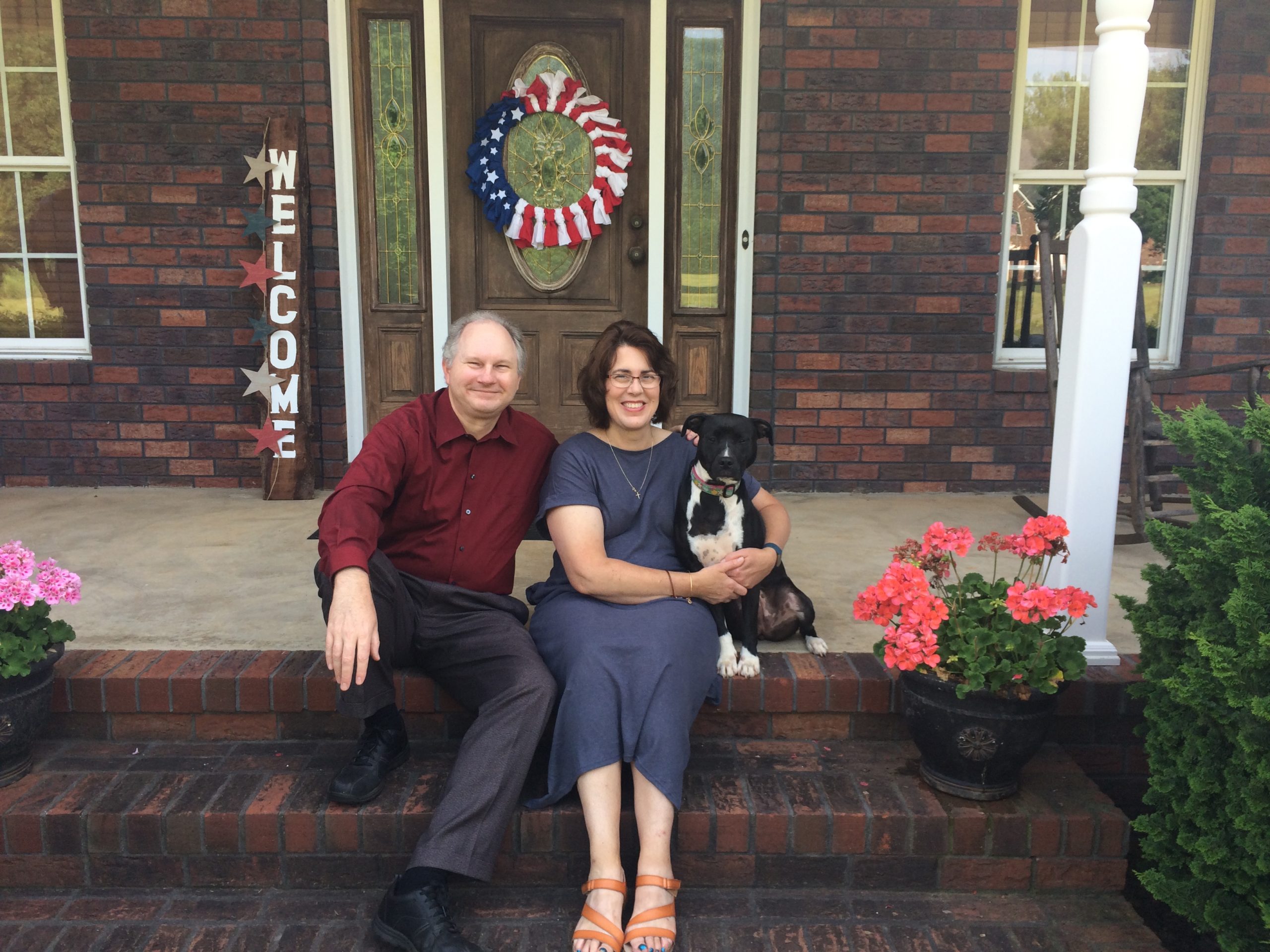 Susanna
We adopted Susanna April of 2019. She is full of energy! She loves to play ball, cuddle in your lap, and sit on the bench on our back porch with us! She also loves treats and gets along well with her feline brother Zebediah and sister Miriam!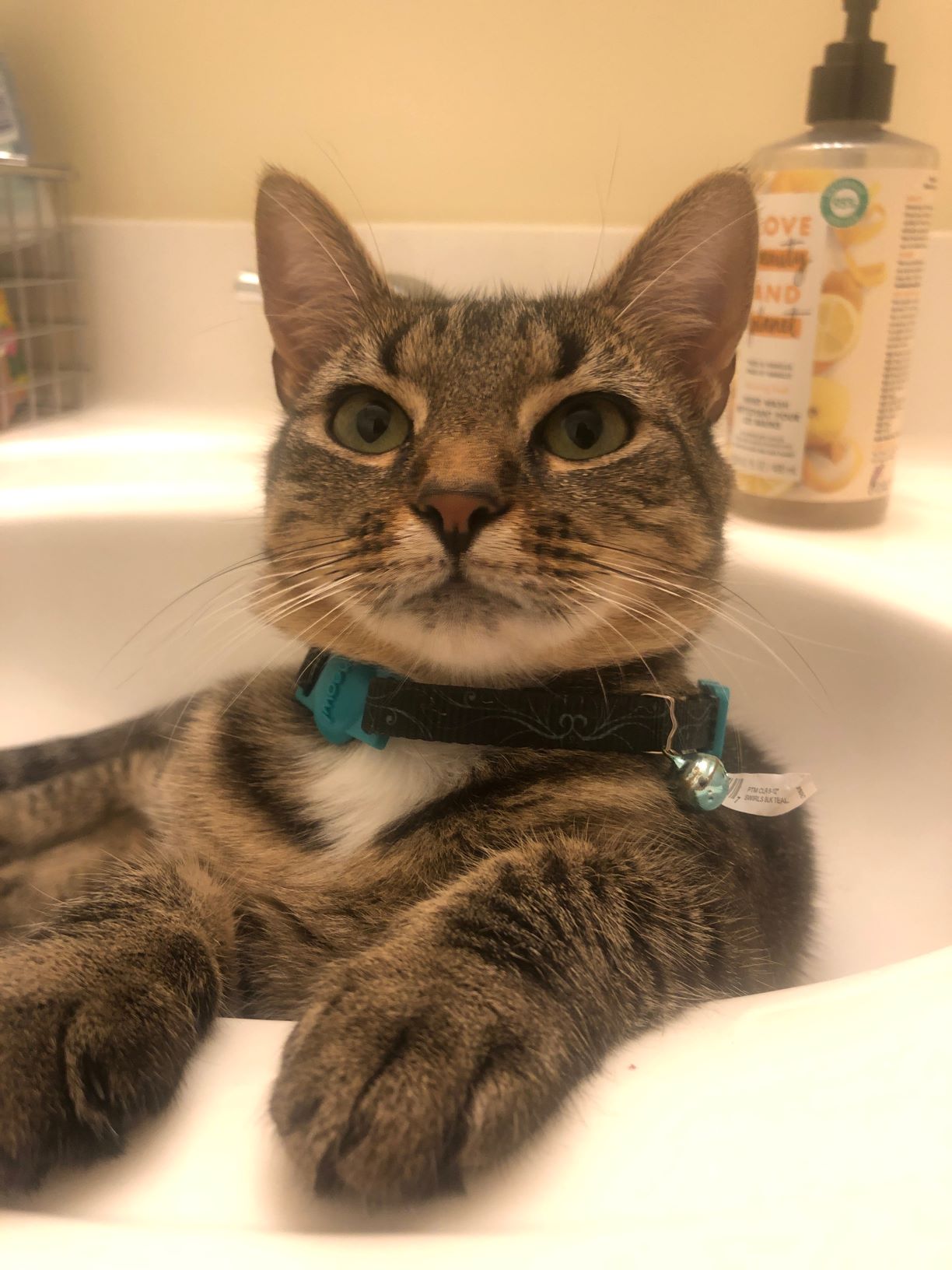 Capri
I met Capri a couple months ago at Paws4ever when looking for a cat to adopt as an ESA. I immediately fell in love with her. Although she was not very social when I met her at the shelter, she has turned into a completely different kitty when I brought her home. She is so cuddly, loving, and attentive. She is very smart and loves playing with all her toys (and sometimes things that she shouldn't be playing with too!). She loves getting brushed before bedtime, getting scratches behind her ears, and belly rubs. Capri is my little buddy- following me around the apartment and sitting in my lap while I work. I am so thankful for this shelter and the angel that they saved. My life is never going to be the same thanks to Capri and Paws4ever. Thank you!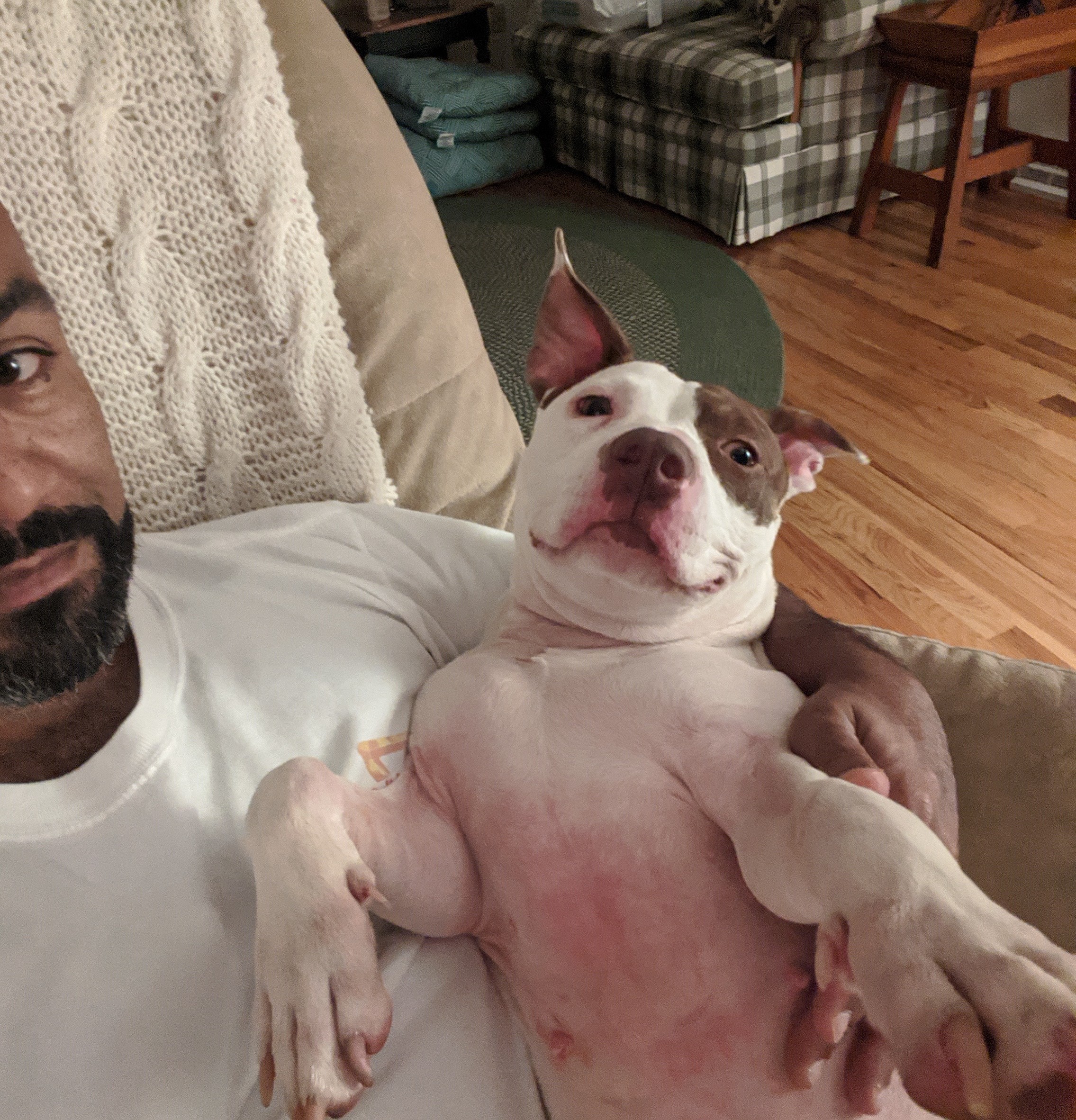 Kiko
"I just wanted to update you guys on Kiko's first year as part of our pack. She's super sweet, and loves her brother very much. She absolutely LOVES belly rubs. She has been on many adventures to the beach, lakes, and the mountains. This summer she really took to swimming. She loves and plays hard, but her favorite thing is cuddling. Thank you and your organization for all you do for these sweet puppers."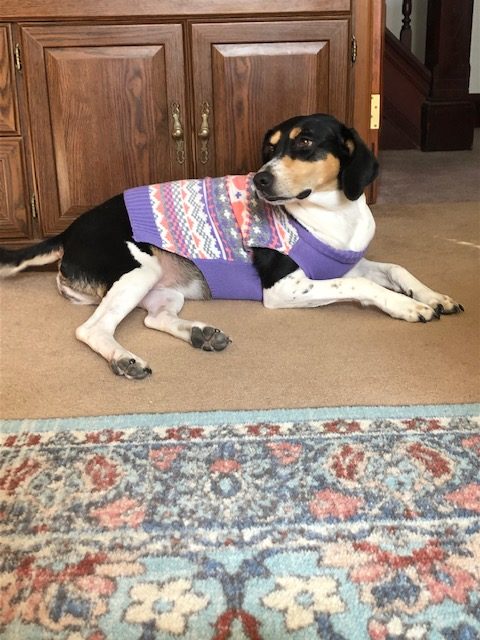 Blueberry
My wife Sarah and I adopted Blueberry about a year and a half ago. I was not a dog person but my wife insisted. Now I can't IMAGINE not having this pup in our lives. I am forever now a dog person- I love them all but especially Blueberry. Blueberry was a shy pup who wiggled her way into our lives and has made them fuller and more full of love in every way. She is sweet, hilarious, loves her plushies and will do just about anything for a treat. We are so thankful for the care Paws4Ever gave her before us, and for allowing us to adopt our perfect little dog-hter.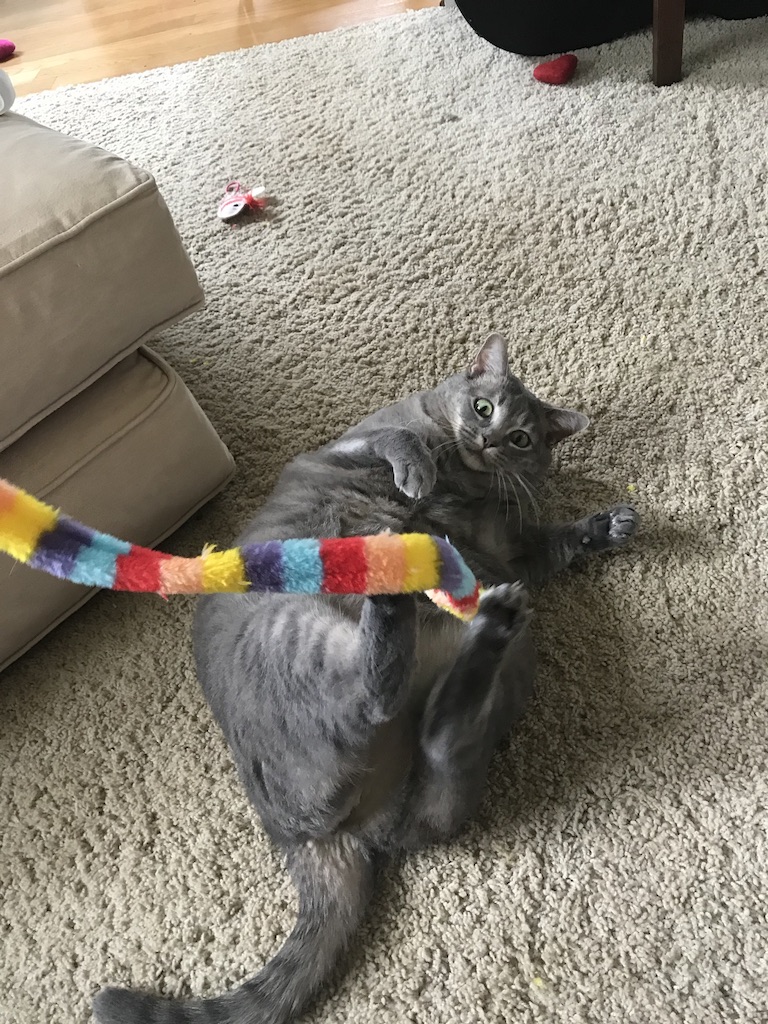 Rhubarb
My girlfriend adopted Rhubarb for me for Valentine's day – easily the best gift ever! I fell in love with her online and could not have been more surprised when I got a Facetime call to tell me she was now mine! I cannot imagine this time of quarantine without this sweet girl– she's loving, goofy, and loves a warm patch of sun to curl up in (or to bird watch!). I'm so grateful for my new best friend, and that I get to be her forever home.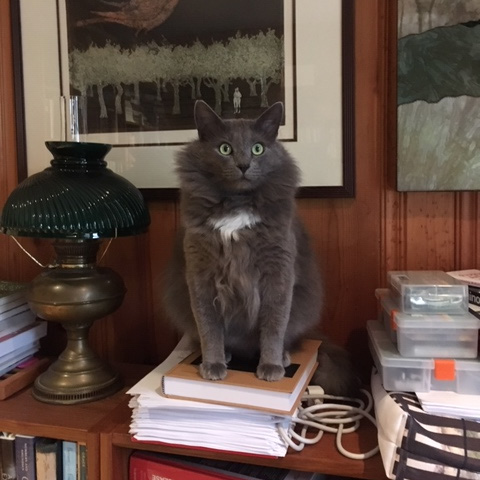 Ash
"Ash was adopted last fall, and he loves his new home and family! He "helps out" in their office (we're told he's especially fond of keeping the keyboard warm) and he gets lots of tasty treats!"
Maddie
We adopted Maddie almost two months ago and let me tell you: one of the best decisions of my life. Other shelters would have given up on her because of her health issues and dietary needs but thankfully Paws4ever saw how special she is from the start. Two months at home and Maddie has totally blossomed. She is extremely sassy and has no problem waking me up for breakfast by meowing in my face and/or grooming the top of my head. I call Maddie my little shadow because she often will follow me around the house when I'm working from home, just to supervise and take a nap by my feet. A huge thanks to Paws4ever for caring for her for almost a year until we brought her home! She is truly a blessing.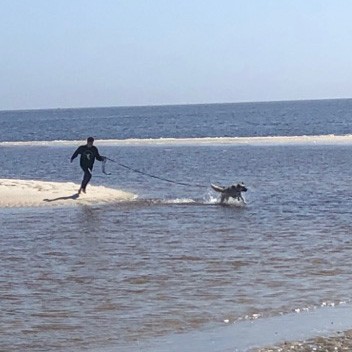 Ghost
"Ghost has found his forever family! He gets to live on a farm and travel often with his humans."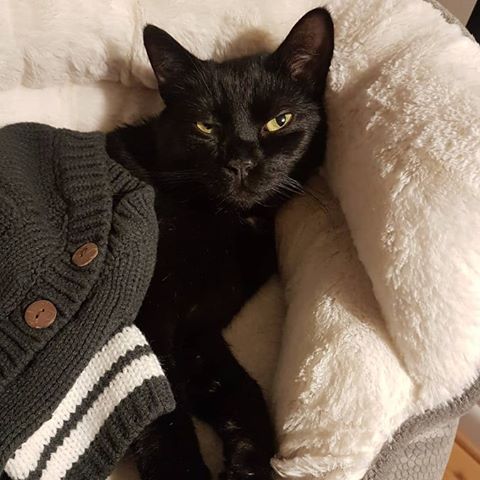 Atreyu
"Atreyu, (previously Frank), has the most amazing personality and he is just loved to bits. He's smart, sweet, loving, playful… he's just plain awesome and I can't imagine life without him. He does hilarious stuff that makes us laugh every day. He is a huge goofy purr-monster who loves head-butts, belly rubs and still remembers high-fives. Thanks so much for giving him so much love before we got to meet him—it really shows in his sweet and loving personality."
Nora
"Nora is such a good girl. She's still a little shy, but she's come out of her shell and made lots of new doggy and human friends. My only fear is that I'm going to spoil her rotten! Thanks to all of you for introducing me to my best friend."
Moose
"Moose is a big cuddle bug and sleeps with us every night. Had his first bath and nail trim last week and the lady said he was so sweet and full of kisses. We definitely love our Moose and thank y'all for what you do on a daily basis."
Skittles and Snickers
We adopted two kittens two summers ago, they were part of a litter born into the Paws4ever shelter. We were looking for one fluffy cat (Snickers) and came home with both adorable little tiny kittens. They are now HUGE and grown-up, with both having very distinct personalities that differ greatly from each other. However, the two of them have been inseparable since we brought them home. They struggled at first with our Yorkies, but now everyone gets along! We are so happy with the decision to take both of them into our home, and we love them so much! Thank you Paws4ever!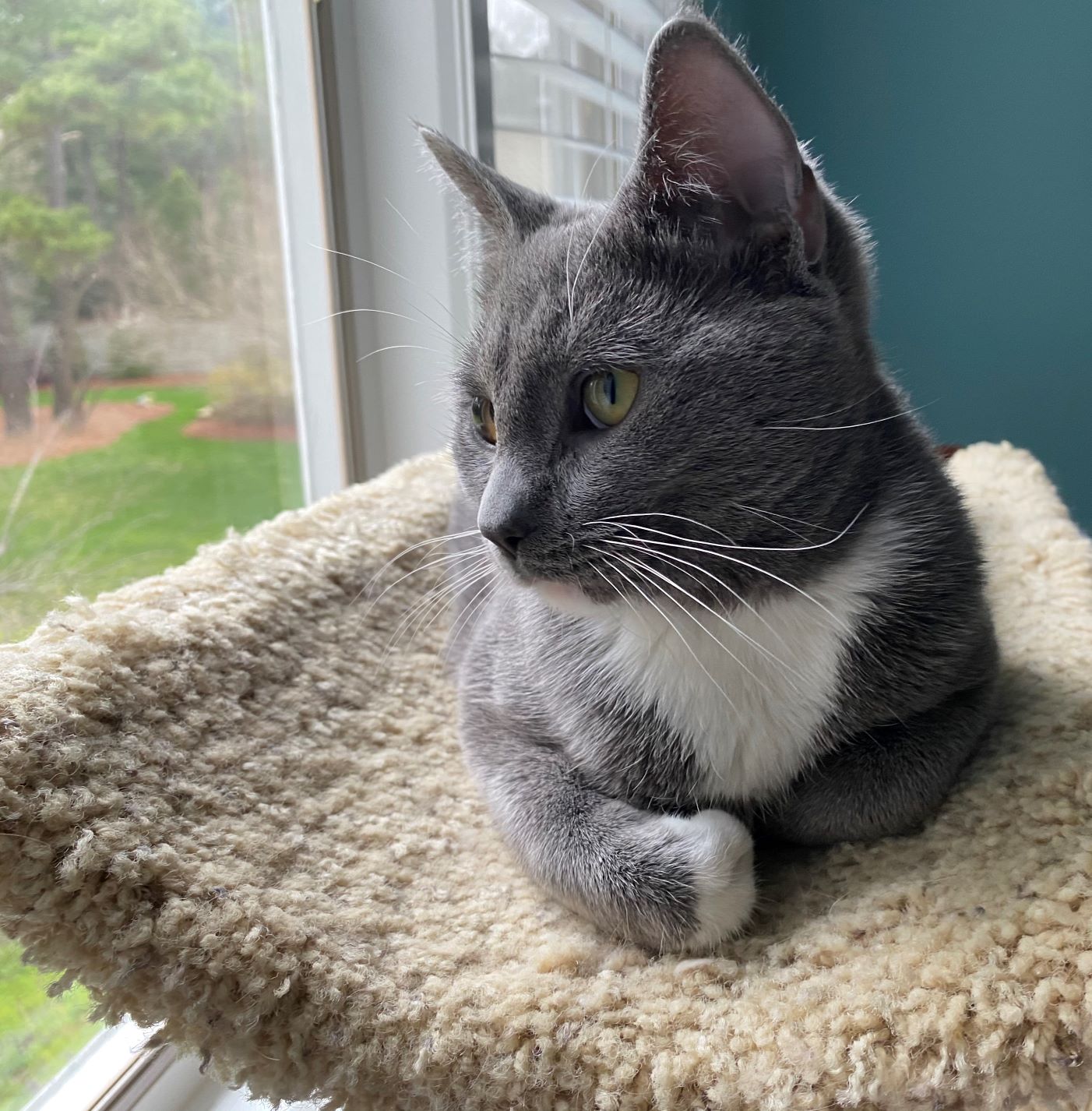 Luey
We met Luey at Paws4Ever in February 2020. We didn't know we were going to meet him, since he had just arrived that same day and was not up on the website there. We were there to add a new member to our family after having to say goodbye to our older and beloved cat, Dixon. Luey had very big paws to fill, but he won us over immediately with his loud purr, his sweet, adorable, fun personality, and his handsomeness. He has been a perfect fit to our family and gets along well with his older sister, Belle. We couldn't love him more and are so happy that we picked that day to go to Paws4Ever. It was clearly meant to be.
Submit a Happy Tail
Paws4ever commits to our animals for a lifetime. We love hearing your Paws4ever adoption stories and getting updates about how our adopted pets are doing in their forever homes! Submissions may be featured on the website and on our social media pages.