Paws4ever rescue puppy, Buzz, was one of 11 animals from around the country to be featured during the adoptable pet segments on Animal Planet's Puppy Bowl 2023.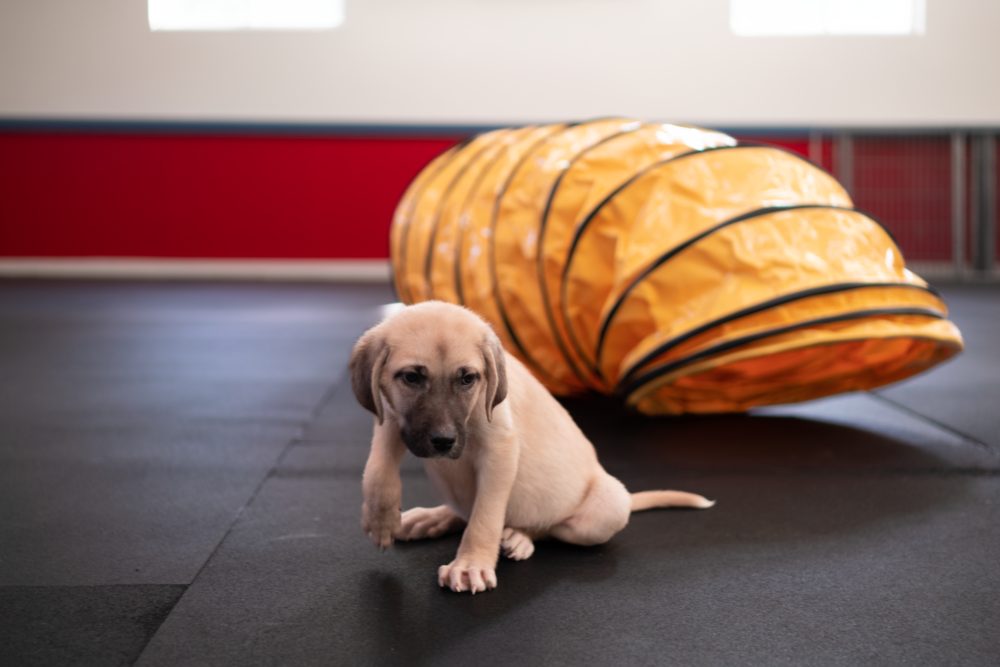 Thanks to supporters like you, Paws4ever rescued Buzz and his brother Woody from a local county shelter. When they first arrived, they were too young to be in the Adoption Center, so one of our amazing fosters took them into her home and helped them grow big and strong. And oh boy did they grow big! Buzz and Woody are Anatolian Shepherd mixes, and they're getting bigger and bigger every day!
To celebrate Buzz's television debut, Paws4ever teamed up with Dingo Dog Brewing Co. in Carrboro to host a Puppy Bowl watch party on the big day. Buzz and Woody were both in attendance, ready to greet their adoring fans. We are happy to share that Buzz and Woody have both been adopted!